Vectors EDU Library
Visit and subscribe to the Vectors Inc. YouTube channel for more video tutorials --> CLICK HERE!
April 02, 2020
Windows Mobile Device Center is no longer supported by Microsoft.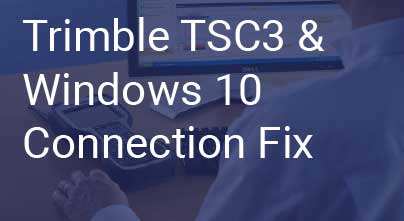 April 02, 2020
Vectors EDU walks you through fixing the connection between a Trimble TSC3 and Windows 10 PC.