Trimble Business Center
Survey and Construction Field to Finish Workflows with Confidence
Trimble Business Center allows you to manage, process, and create customer deliverables in one office software package.
Leverage the power of raw geospatial and construction data in a single, robust software! 
Using streamlined, yet powerful, workflows designed for surveyors by surveyors, take your survey and construction data further with powerful TBC tools when working with CAD, surfaces, corridors, point clouds, photogrammetry, and more. With your professional reputation, financial well-being, and requirements on the line, use TBC's unique capabilities to stand out from your competition and deliver superior results to your clients.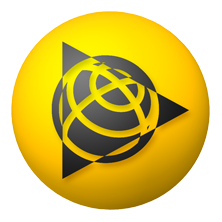 Each TBC Edition is designed to support a set of related workflows.
Field Data
Surface Modeling
Survey Intermediate
Survey Advanced
Site Modeling
Site Construction
Infrastructure
Export third-party field data, perform basic CAD functions, complete dataquality control, and work with level data.
 •Export industry format files (DXF, DWG, LandXML, 12D, GENIO, REB…)
 •Carry out basic CAD drawing and editing functions
 •Digitize elements for 2D takeoff
 •Data spreadsheets
 •Level and Total Station data processing and level adjustment
 •Feature code processing
 •Coordinate System Management Tools (Geoid Subgrid, Datum Grid, Local…)
 •Field data reports
 •Print preview and print using Plotbox method 

Basic point cloud management, create and edit surfaces and alignments, cut/fill maps, and earthwork reports.
 •Create, edit, and manage surface models
 •Create, curve fit, and label Quick and Full Contours
 •Compute and report stockpile, depression, and surface to surface volumes
 •Compute and report volumes using a volume grid
 •Compute and report surface areas
 •Create, edit, label, and manage alignments
 •Densify alignment-based surfaces
 •Create, review, and manage surface and stored cross-sections and profiles
 •Create and manage surface elevation and cut/fill maps
 •Standardize CAD layers
 •Advanced Surface Modeling Tools (Tie Slopes, Side Slopes, Merge, Drape)
 •Import, manage, and model using Point Clouds
 •Create Points from CAD and Linework from Points
 •Run Area Length Count reports 

GNSS post-processing, network and traverse adjustments, site calibrations, work with background images, labels, and dimensions. 

 •Import, manage, geo-reference, edit and extract vectors from PDF and image files
 •Copy views and capture views to the clipboard
 •Display background street maps and satellite images
 •Dimension and annotate drawings
 •Create dynamic labels and tables
 •Carry out Site Calibration computations
 •Total Station travers processing and adjustment
 •Process GNSS baselines
 •Carry out network adjustments
 •Customize selected reports
 •Produce survey data processing reports 

Work with Trimble VISIONTM data, create plan sets, process cadastral data, leverage full COGO and corridor routines.
 •Create and run TML Macros (Python-based scripts)
 •Create and edit corridor models and surfaces
 •Advanced CAD functions (Mirror Objects…)
 •Define reference planes and utilize the Cutting Plane View
 •Create Dynaviews, Plan and Sheet Sets, and output to printer or PDF
 •Corridor Earthwork Reports, Geometry Reports, Station Offset Reports, etc.
 •Generate and review history logs for QA purposes
 •Advanced COGO tools
 •Legal Description Writer
 •Support for Trimble Vision Technologies (Terrestrial Photogrammetry)
 •Publish Trimble Vision projects to Trimble Clarity (web viewing) 

Convert and elevate 2D geometry into 3D for field operations; cleanup project data.
 •Clean up CAD data (Project Cleanup)
 •Prepare 3D Models for Field Users (Data Prep)
 •Elevate imported CAD and vector PDF data from 2D to 3D
 •Create and apply Site Improvements and generate subgrade adjusted surfaces
 •Advanced tools for site modeling including variable offset line, create sideslope, and more
 •Create un-compacted surface models for PCS900 paving systems
 •Interface to VisonLink Production Models to build machine data overlays and 3D surface Models from Machine Generated or Composite Data for     progress and as built analysis 

Compute site mass haul and site takeoff computations, linear quantities, layer depths, and material volumes.
 •Digitize plans, cross-sections, and profiles from paper planes or PDF files
 •Create takeoff results for project demolition aspects
 •Create takeoff results for topsoil stripping and respreads processes
 •Create takeoff results for earthworks processes including strata computations from surface models or boreholes
 •Create takeoff results for handling over-excavation quantities
 •Analyze earthworks quantities for balancing a project
 •Create areas of interest to subdivide takeoff results
 •Run complete or summary takeoff reports for estimating purposes
 •Convert imported CAD cross-sections into Stored Cross Sections for corridor takeoff purposes
 •Create, edit, and manage Site Mass Haul computations to define the earthworks process for a project 

Parametric intersection, interchange, and ramp designs with corridor mass haul quantities and volumes.
 •Create, edit, and manage a Corridor Mass Haul analysis
 •Automatically or manually balance a Corridor Mass Haul
 •Run Mass Haul and Balance Line reports
 •Export a Corridor Mass Haul to Trimble TILOS software
 •Create and edit parametric cul-de-sac, intersection, roundabout, interchange, and ramp designs for highway projects 

Each TBC Module is designed to support a group of workflows around a single topic. The modules are add-ons to an edition.
Aerial Photogrammetry
GIS
Monitoring
Scanning
Tunneling
Mobile Mapping
Utility Modeling
Process and create deliverables with Trimble and third-party UAS data in TBC and UASMaster.
 •Advanced UAS Adjustment
 •Aerial Photo Station Adjustment
 •Delair UX11 Support
 •Extract Ground
 •Hardware Agnostic Support in UASMaster
 •Import DJI UAV Data
 •Orthomosaic, Point Cloud, + DSM Creation
 •Point Cloud Ground Extraction
 •senseFly eBee SODA Support
 •UASMaster v9 

Seamlessly integrate GIS data from Trimble Access and TerraSync software into TBC and connect to external GIS databases.
 •COR + SSF Data Support + post-processing
 •File Geodatabase Import + Export
 •GIS Data Source Upload
 •Map Metadata to Geodatabase
 •Read GIS Data from Data Sources
 •Schema into Feature Library Extraction 

Define movement alarms, visualize displacements in 3D,and create monitoring reports from any survey data.
 •Assign Monitoring Project
 •Create Monitoring Points
 •Import + Manage Monitoring Epochs
 •Monitoring Points Spreadsheet
 •Show Monitoring Chart
 •Show Monitoring Report
 •Sync Monitoring Project 

Register and colorize SX10, SX12, and X7 data; classify regions, extractfeatures, and create deliverables from SX10, SX12, X7, and 3rd party point clouds.
 •CAD Points from Scan Points Creation
 •Extract Point + Line Features from Point Cloud
 •Extract Cross-sections from Point Cloud
 •FARO Scan Data Import•Georeference Scan Data
 •Orthophoto Images Creation•FARO Scan Data Import
 •Point Cloud Region Classification
 •Point Features Extraction
 •FARO Scan Data Import
 •TZF (Trimble TX6 + TX8) Data Import 

Create and edit tunnel models for Trimble Access Tunnelsand create customized as-built and geometry reports.
 •Assign Tunnel Convergence Points
 •Create Tunnel Inspection Map
 •Create Tunnel Inspection Points
 •Custom As-Built Tunnel Reports
 •Design + As-Built Tunnel Mesh Creation
 •Extract Classified Tunnel Regions
 •Plan Sets with Tunnel Geometry Drafting
 •Point Cloud to Tunnel As-Built Assignment
 •Select Tunnel Points
 •Setout Point Creation
 •Trimble Access Tunnels Import + Export
 •Tunnel As-built Report (best-fit circle)
 •Tunnel Convergence Report
 •Tunnel Corridors Creation + Editing
 •Tunnel Geometry Reports
 •Tunnel Inspection Report
 •Tunnel Inspection View 

Process, register, and manage MX9 Mobile Mappingdata; work with MX hardware calibrations.
 •Generate PFIX
 •Hardware Calibration Export
 •LAS Export with Colorized Timestamp
 •Mobile Mapping Point Clouds Creation
 •MX50 Mobile Mapping Data Import & Registration
 •MX9 Mobile Mapping Data Import & Registration
 •POSPas SBET GNSS Trajectories Support
 •Process Raw Trajectory Data
 •Report on MX9 Mission + Registration
 •Split MX9 Run 

Generate and visualize gravity, pressurized, and other utility runs in parametrical constrained trenches.
 •Pipe + Utility Network Creation
 •Trench Templates + Surfaces Creation
 •Trench Template Manager
 •Utility Node Creation
 •Utility Shapes Customization
 •Utility Takeoff Reports 

Disclaimer: Trimble reserves the right to change the licensing or make corrections to the program at any time through an update to Trimble Business Center and or a correction to this list. No guarantees are implied and you should confirm licensing details with Vectors Inc. before purchasing.