Vivax-Metrotech: Revolutionizing Survey and Mapping
The survey and mapping industry relies on specialized equipment for accurate data collection.
Vivax-Metrotech's Locator range offers features like integrated RTK GNSS, one-hand locating and mapping, cloud-based data management, and survey-grade accuracy, helping reduce the need for excess field equipment.
Gain High-Precision Positioning and Effortless Workflows with Vivax-Metrotech Tools
Accuracy and versatility are critical challenges faced by professionals in the survey and mapping industries. With Vivax-Metrotech solutions, you can achieve survey-grade GNSS accuracy while streamlining your workflow.

Real-Time Kinematic GNSS for Centimeter-Level Precision

State-of-the-art RTK GNSS technology delivers fully-integrated, high-precision positioning to within a few centimeters. Rely on survey-grade accuracy for all of your project needs.

One-Handed Locating and Intuitive Mapping
User-friendly tools allow for effortless operation with one hand, enabling efficient data collection and mapping of locations in the field.

Cloud-based Data Management
Seamlessly store and access your project data in the cloud for easy collaboration. Ensure data is safely managed with secure cloud storage.

Simplified Workflow with Fewer Devices
Benefit from consolidated field equipment that streamlines your process. Carry fewer devices without sacrificing performance thanks to simplified locating modes.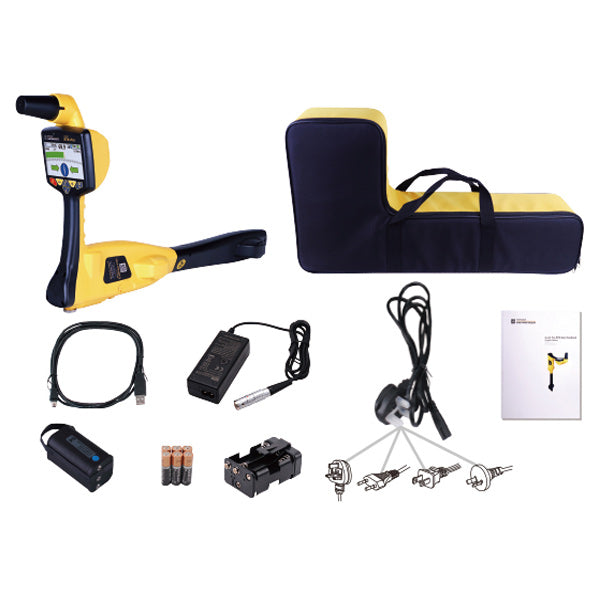 vLoc3 Receiver Series
vLoc3 utility receivers are vital tools for precise underground utility locating.

Features include 3D antennas, signal distortion detection, RTK GNSS accuracy, digital signal processing, position capturing, and broadband frequency selection. Suitable for utility locating applications like locating buried utilities to prevent damage. Options for data analysis and integration with GIS systems.

Thinking of making a purchase? Not sure where to start?
Talk to one of our experts - we've got the Vivax rundown you need.

We can provide all the specs and details on any item, compare models, and help you make an informed decision. Whether you want to browse, get a quote, or have any other question, our team is here for you.