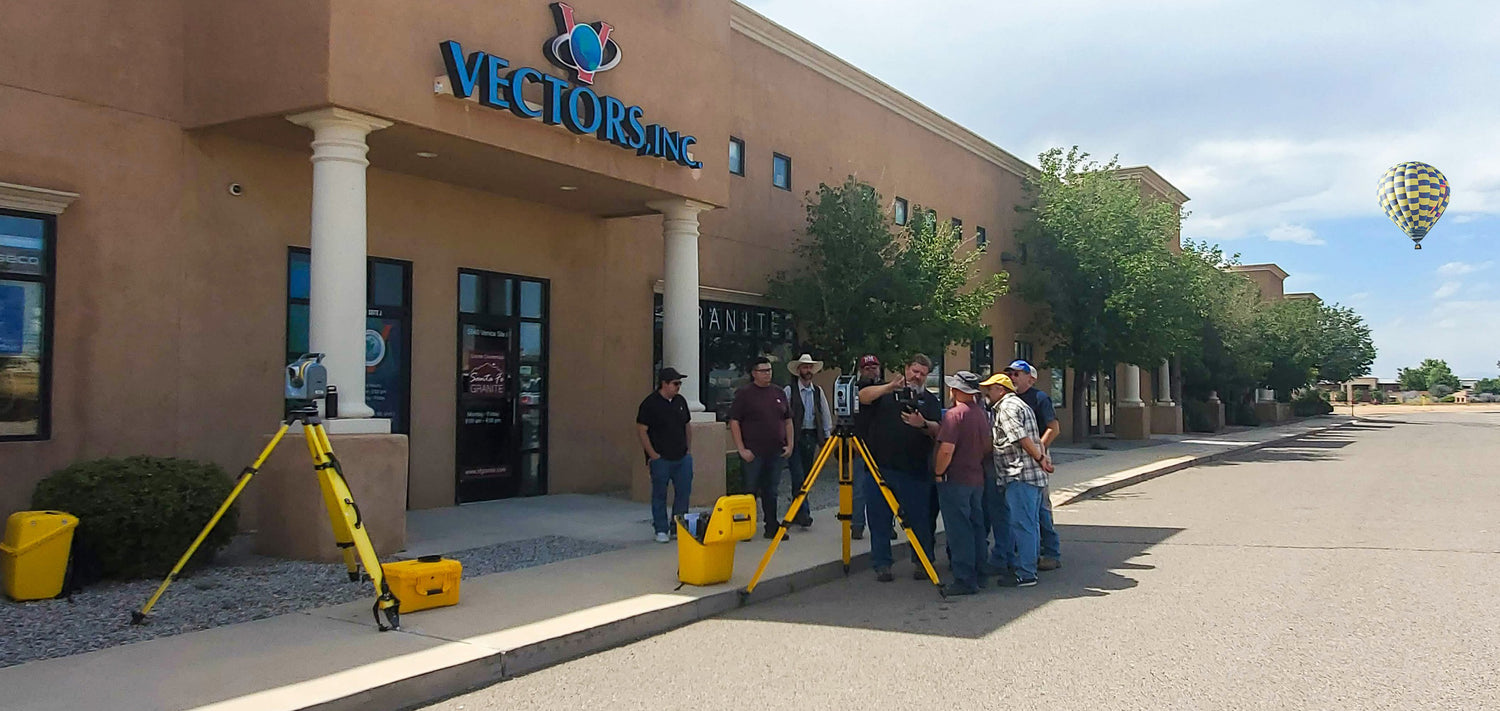 Total Station Workshop
Dates:  CO - Oct. 9, 2023
Time: 8:00 am to 5:00 pm (MST)
Trimble Certified Trainer: Dustin Hoaglin, PLS
Surveyors have shared concerns with Vectors about minor quality issues when setting up primary control networks with terrestrial total station equipment.
Learn to tackle challenges during planning and implement optimal field practices. By refining your field procedures, you'll save time through efficient and accurate data collection, minimizing procedural errors.
Empower your office technicians to adeptly address data imperfections and make necessary adjustments during data processing. This streamlines operations, reduces costs, boosts productivity, and enhances your competitive edge in a fierce market.
Topics Include
Adjustments/Collimation (compensator, Autolock & horizontal and vertical trunnion axis tilt)
Temperature & Pressure Corrections (PPM)
Instrument Acclimation
Compensator, Trimble SurePoint Technology
Error Sources (poles, bubbles, optics, tripods, temperature, etc.)
Prism Options/Configurations
Autolock - types and uses
Autolock Versus Manual Sighting
Proper Geometry for Traversing
Performing Traverse Using F1/F2 Observations & Measuring Rounds
Reviewing Results in Trimble Access
QA/QC in TBC
Traverse Adjustments in TBC