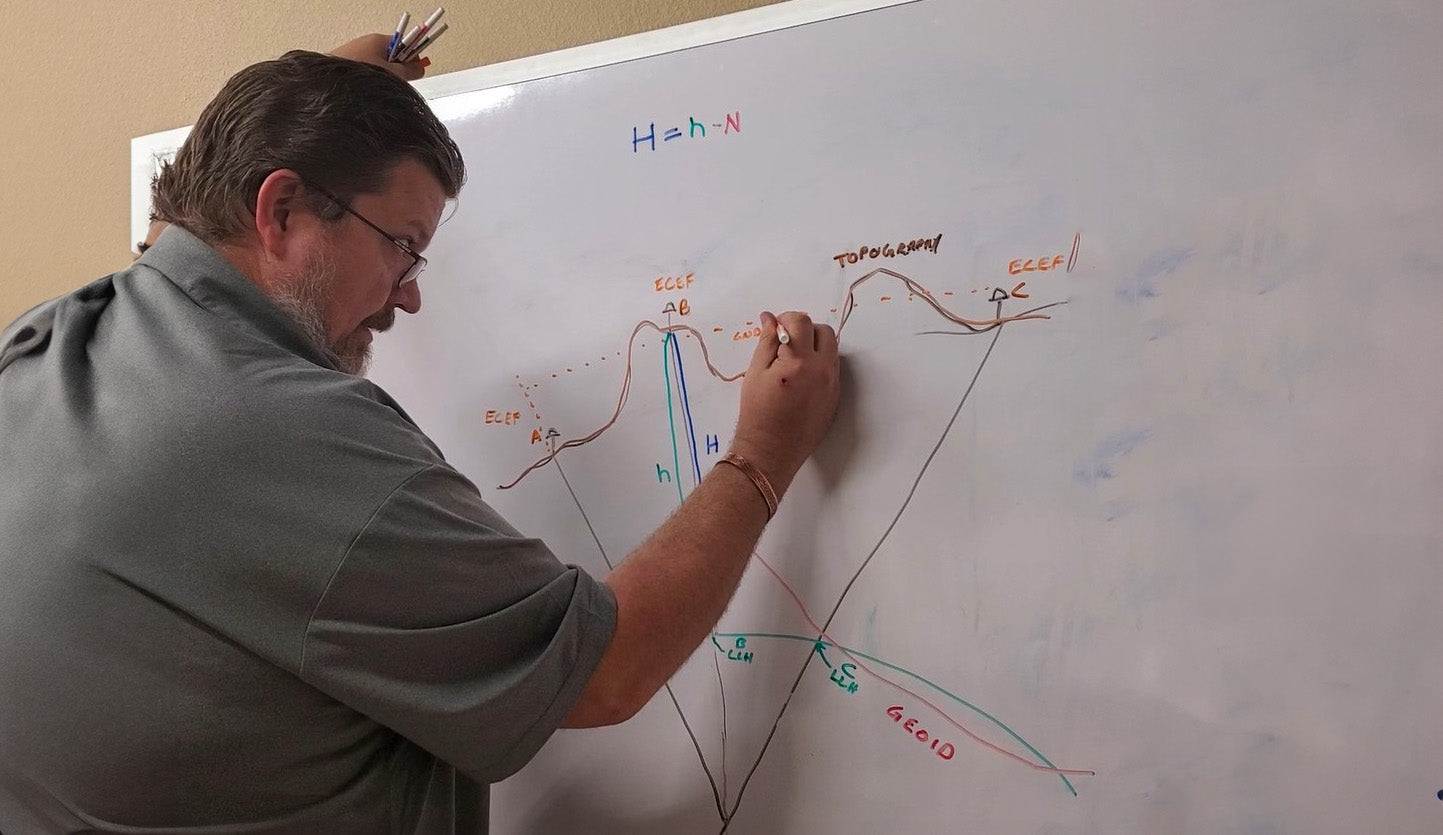 Grid to Ground & Site Calibration
Dates: Albuquerque, NM Jan. 24, 2024 | Aurora, CO - Feb. 7, 2024
Time: 8:00 am to 5:00 pm (MST)
Trimble Certified Trainer: Dustin Hoaglin, PLS
Our old nemesis! Even today, Grid to Ground continues to be the most perplexing and misunderstood element of contemporary measurement. Among all support queries, the Vectors team tackles Grid to Ground questions more than any other issue... Period!
This class is designed to provide education, clarity, and and step-by-step methods for computing or validating Grid to Ground relationships.
Are you new to Trimble Site Calibration procedures or do you need a refresher?
This class will cover the essential aspects of Site Calibrations that will ensure you have confidence in the outcomes. The Vectors team will guide you through both a field exercise with Trimble Access and an office portion with Trimble Business Center.
Topics Include
Grid to Ground
Theory
Projections
Scale Factors
Inverse Relationships
Keying-In Control Diagrams (DOT)
Creating Your Own Control Diagrams
Low Distortion Projections
Data Analysis (QC)
Geoid Models and Orthometric Heights (Elevation) 
Site Calibration
Properly Setting-up a Job
Keying in a Predefined Site Calibration (Local Site)
Scale Factors
Grid to Ground
Projection
Datum Transformation
Horizontal Adjustment
Vertical Adjustment
Data Analysis (QC)