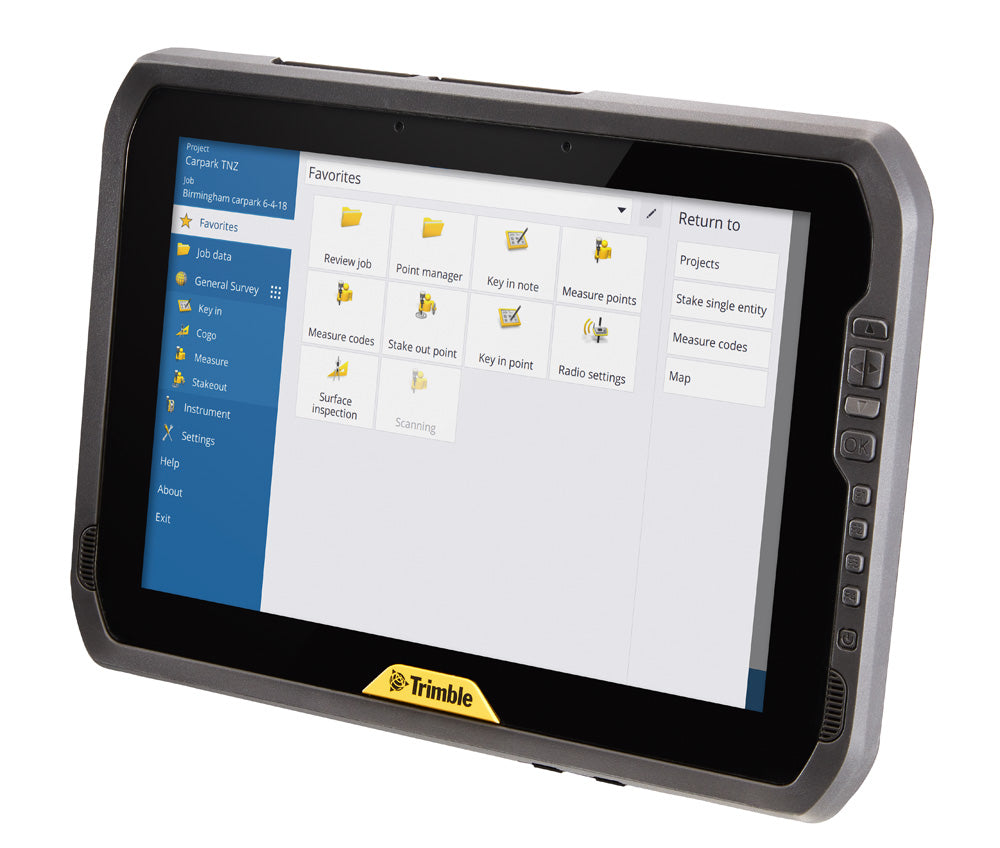 Handles Anything the Day Dishes Out
The Trimble® T100 Tablet is a powerful, rugged device designed for survey fieldwork, mapping, and GIS data collection.

Discover the advantages of fast computing power, a large 10-inch touchscreen, and all-day battery life.
Get increased productivity and accuracy in the field with the T100's Intel i5 processor, Wacom EMR stylus, and support for Windows desktop applications.
Learn More
Slim ergonomic design with intelligent design features, engineered to be comfortable and portable, enabling you to stay mobile while you work.
Everything You Need for Your T100 Tablet
25% Off While Supplies Last
We have an incredible selection of must-have accessories to complement your T100 and enhance your experience like never before. Whether you're looking for a stylish protective case, pole bracket connection points, or innovative add-ons, we've got everything you need right here.