Inspired Flight IF1200A Hexacopter
The Inspired Flight IF1200A Hexacopter is equipped with the latest drone technology, making it a reliable and powerful tool for land surveying.
High-resolution camera: this drone is perfect for aerial mapping, photogrammetry, and utility inspections.
Advanced autopilot system: features include obstacle avoidance and automated return to home. This makes it easier to navigate complex terrain and ensures accuracy during data collection.
Easy to control from a ground control station or tablet device: Land surveyors can easily plan missions, adjust flight parameters, and monitor real-time telemetry.
Maximum flight time of 43 minutes: this drone provides more than enough power for aerial data collection.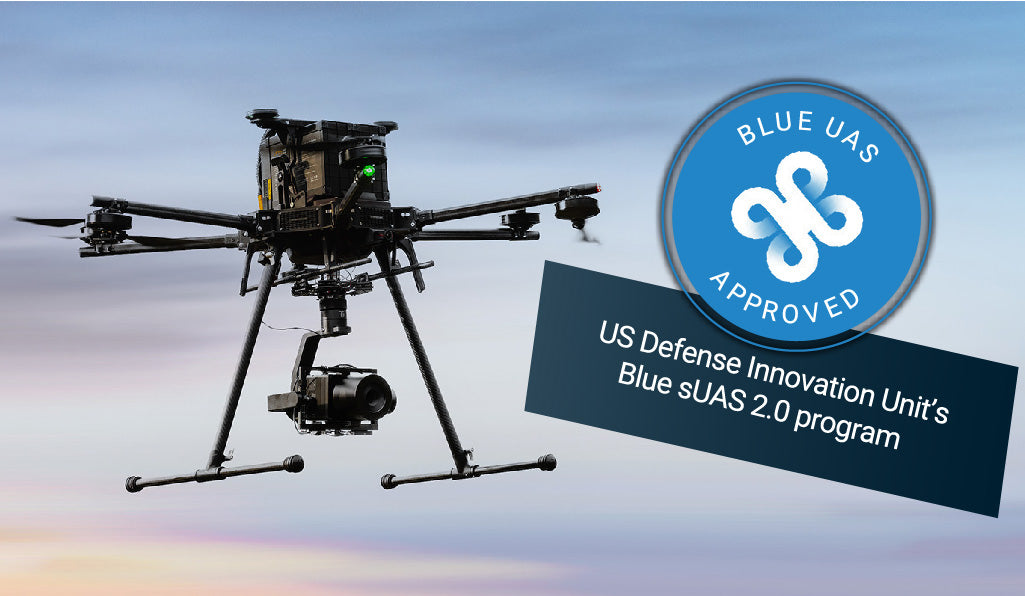 BLUE sUAS Cleared Aircraft
The Blue sUAS Program is a Department of Defense led effort to certify aircraft from US manufacturers for compliance with all Supply Chain & Cybersecurity requirements surrounding the use of UAS by Military operators.
This NDAA-compliant aircraft, is engineered and manufactured entirely in the U.S., making it a secure and suitable choice for both government and corporate applications.